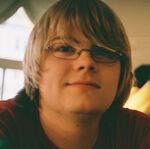 Paul Jurgen Veer is a man who needs little introduction. The Dutch artist has often been described as one of the best in the field of pixel art and animation. Paul was introduced to Vlambeer's
Rami
and
Jan Willem
long before the two began working together, and helped Vlambeer with their debut game Super Crate Box. Since then, Paul and his intricate pixel work have been a large part of the aesthetics and design of many of the games the duo have released. His fame has spread far beyond Vlambeer, and his work has been commissioned for -amongst many others- games for The Hunger Games and Old Spice. Some of his works are even available as a museum-quality prints.
Ad blocker interference detected!
Wikia is a free-to-use site that makes money from advertising. We have a modified experience for viewers using ad blockers

Wikia is not accessible if you've made further modifications. Remove the custom ad blocker rule(s) and the page will load as expected.